Back
Flea Market Shopping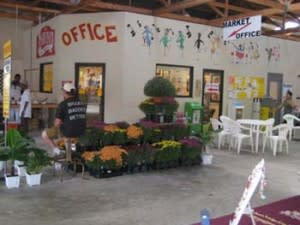 I like to breathe the fresh outdoor air when I shop! If you do to then maybe you should check out the Barnyard Flea Market out on Doug Barnard Parkway.
On Saturday morning I called my mother to go shopping at the Flea Market. This is one of our favorite things to do. I was looking for a plant stand and just knew I could find one out there. In case you are thinking its all junk or used stuff, think again! There's lots of new stuff like furniture, appliances and clothes and some of the vendors even have lay away plans. We walked through rows A - L. I looked at DVD's, jewelry, books and throw rugs. I bought one of those Shoes Under Organizers they advertise on TV for only $4! I got Shea Butter, apples and socks for my son. Also, don't forget to get your boiled peanuts and fresh lemonade!
It was a Saturday well spent. Since it was a beautiful day it was a perfect day for people watching also. Oh, when I got home I remembered I was looking for a plant stand and didn't come home with one. That only gives me an excuse to go back out there in the very near future! Happy Shopping.