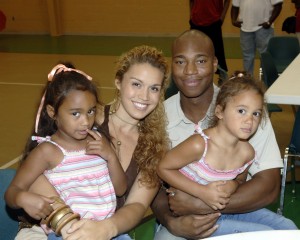 Family reunions are great fun, and great for family relationships. We know, because Augusta has played host to reunions large and small for generations.
And over the years, we've learned a lot about what makes them work—from hotel proposals to welcome packets to ideas for activities.
Join "Cousin" Michelle Bovian from the Augusta Convention & Visitors Bureau for a workshop that will help make your reunion in Augusta the best ever. The workshop is free, but reservations are required.
Watch Video to learn what you'll get to do during the 2012 family reunion planning workshop.
To register, call the Augusta Convention & Visitors Bureau at (706) 823-6600 ext: 226
Family Reunion Planning Workshop
Saturday, February 4 from 8 a.m. to 1:30 p.m.
at the Kroc Center: 1833 Broad Street