Back
ESi Ironman 70.3 Augusta
I have had the unique opportunity to be one of over 700 volunteers to assist with the ESi Ironman 70.3 when it came to Augusta, Georgia! It is both exciting and inspiring to see all these individuals competing! It is a combination of the young and old, men and women, the fit and the not-so fit. These people prove that it's all about dedication and the power to endure!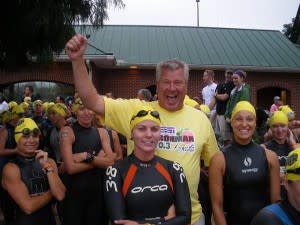 In case you are unfamiliar with what Ironman 70.3 Augusta is it is a triathlon which includes a 1.2-mile swim in the Savannah River beginning at the public boat launch and swimmers exit at the Boat House.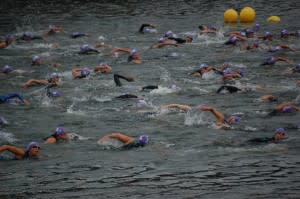 At this point athletes proceed to Transition where they get their cycles ready for the 56-mile single-loop through North Augusta and ending in Downtown Augusta.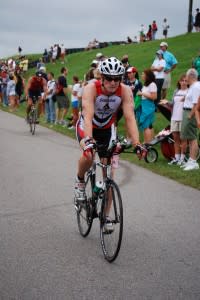 The Augusta race is unique in that athletes are able to technically race in two states, both South Carolina and Georgia.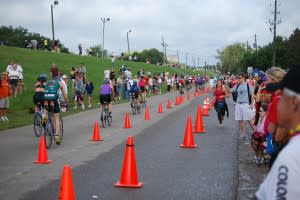 Finally, athletes run a 13.1 mile two-loop course through Downtown Augusta, ending in the Augusta Common.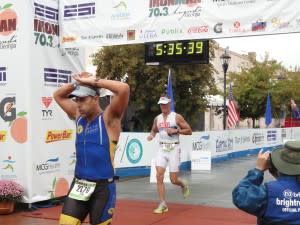 It is amazing to me to see all these men and women crossing the finish line. How proud they should be of themselves! I can not wait to sign-up to volunteer for the 2011 event!
(Photos courtesy of the Augusta Sports Council)
Click here for more information : http://ironmanaugusta.com/