Back
Enjoy a Photo Journey through Augusta
What a gorgeous season to be outside enjoying Augusta!  Saturday my girlfriend Stacey and I rode along the Augusta Canal to explore downtown Augusta.  The Augusta Canal Heritage Area has a path you can follow all the way from the Savannah Rapids Pavilion straight into the downtown area.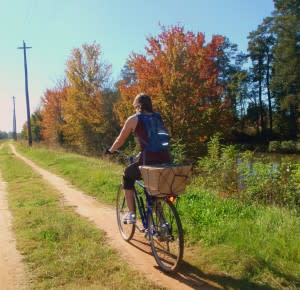 Along the way, there were all sorts of things to see.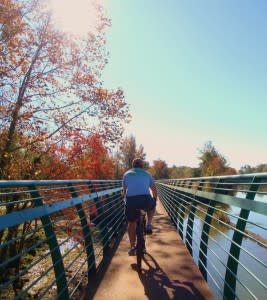 The trees are all turning beautiful colors.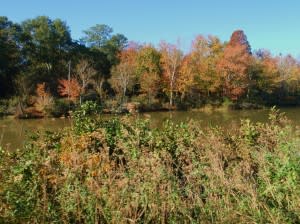 As we got closer to town, we passed some of the old mills and historical buildings close by.  Here is Sibley Mill and the Ezekiel Harris House.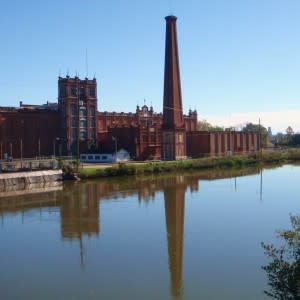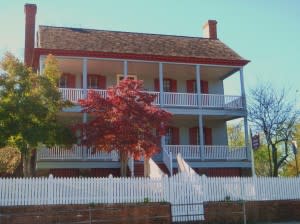 We went by a Petersburg Boat tour in progress – they're a lot of fun too.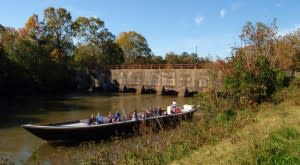 They start at the Augusta Canal Interpretive Center located in Enterprise Mill.  The regular hour-long tours are narrated by story-telling guides who share all sorts of information about history, nature and wildlife.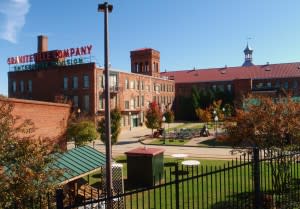 Once downtown, we crossed over the Butt Bridge and made our way to Springfield Village Park.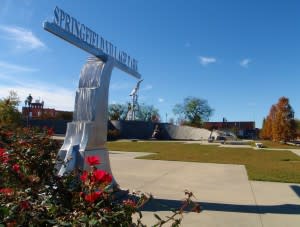 Chicago artist Richard Hunt sculpted the Tower of Aspiration that reaches to the skies above the park.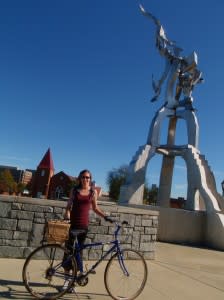 Just down Broad Street a little ways, another well-known artist, I.M. Pei, designed the pyramid-shaped structure atop this building downtown.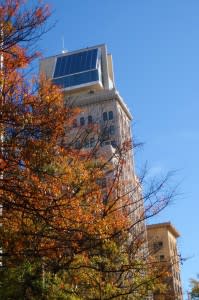 And of course, no visit to downtown is complete without visiting the James Brown statue!  Here he is all decorated for the Christmas season.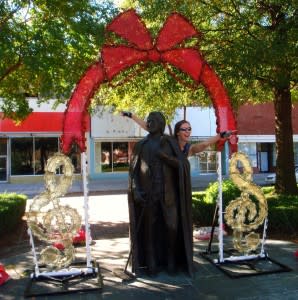 We rode a little further to the Marina to check out the Head of the South Regatta with teams coming to compete from all over the east coast.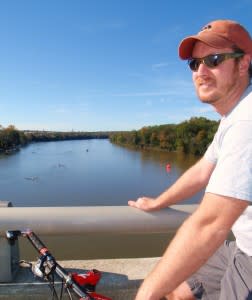 While we were down there, we also noticed you can rent bicycles and canoes at the Marina.  That means when you visit Augusta, you can ride bikes and follow our steps or create your own tour of downtown Augusta!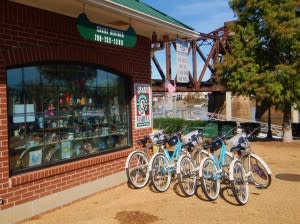 Afterwards, we hopped back on our bikes, totally satisfied by a beautiful morning exploring our hometown.