Back
Discover the Kroc Center
Almost everyone in Augusta has heard about the new Kroc Center, which opens in August 2011. Most people, though, aren't quite sure what to think. So, this blog is dedicated to those of you who have been asking "What exactly IS the Kroc Center?!"
The Kroc Center staff recently invited the Augusta Convention and Visitors Bureau to take a hard hat tour of the facility and we were very excited about what we learned...
" I found out that the Kroc Center offers Drop-in Classes for exercise, which is a great because you can stay in shape without committing to  a program!"--Toni Johnson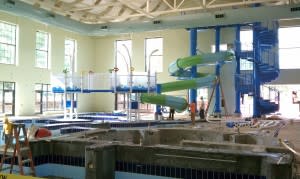 "I was so excited to finally get a look at what was inside the soon to be opened Kroc Center.  This will be another great facility that we can offer family reunions.  I'm sure that the waterslide will be a big hit with them as well as the affordable Banquet Hall.  What a great addition to the Harrisburg Area!"—"Cousin Michelle" Bovian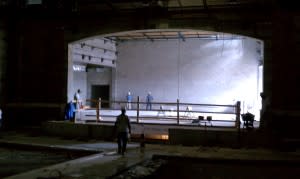 "I learned they added a stage to the community rooms design specifically to accommodate dinner theater.  I look forward to seeing a play there soon!"—Trent Snyder
"I was really glad to hear that the Kroc Center has been working closely with local organizations like The Art Factory to make sure that the center is designed to accommodate existing programs in the community. I'm excited to see the expansion of local events as well!"—Ashton Randall
Honestly, there's not enough room in this blog to really explain how far reaching the possibilities are for the Kroc Center. If you want more information, then check out their website. Believe us when we say that there is A LOT to learn!
 A little background info: In 2006 the Salvation Army in Augusta gathered a coalition of partners to apply for a Kroc Center and raised over $22 million for an operational endowment. The Salvation Army's Kroc Corps Community Center contains over 100,000 square feet of programming space including a 77,000 sq ft complex located on a 17 acre site in the historic mill community of Harrisburg. In addition, there will be expansive park space and several historic homes and even a historic church renovated for programming on the campus.
Kroc Center of Augusta
1833 Broad Street
Augusta, GA 30904