Back
Discover Downtown Augusta
Downtown Augusta will be bustling and full of energy this Saturday! "Discover Downtown" will be going on August 28, from 10 a.m. to 6 p.m.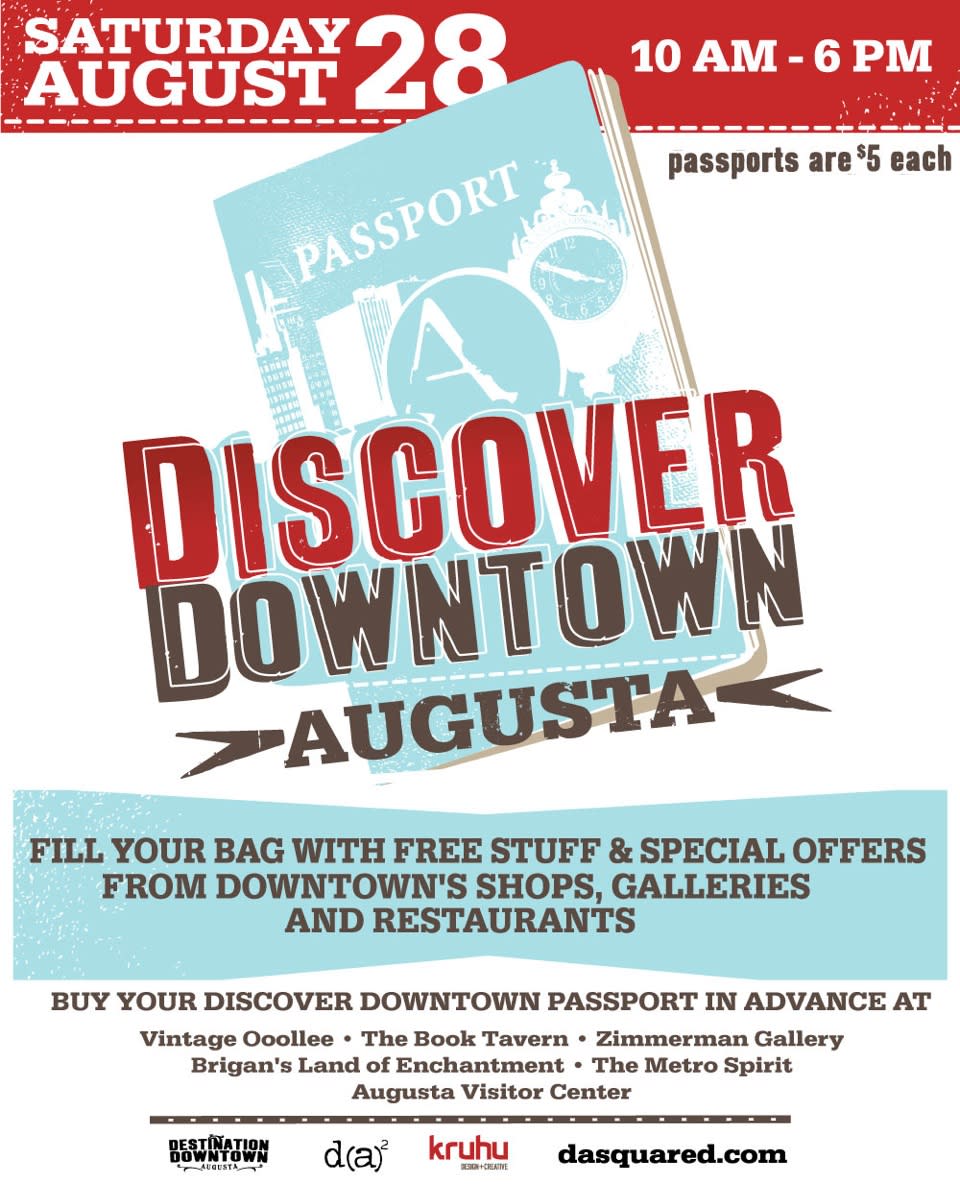 This is the second year for the event, and if you missed out last year, it will be even better this time around.  Shoppers get to experience downtown's shops, restaurants and businesses and receive free gifts along the way. Sounds like fun, right?
If you want to participate, all you need to do is visit one of the locations listed below and purchase your passport for only $5. Each passport contains destination coupons redeemable for a free item or special offer at each participating business.  You'll be able to snag freebies like one free vintage item from Vintage Ooollee, a free book from The Book Tavern, a free pocket knife from United Loan and a free fountain drink from Metro Coffeehouse.
Passports may be purchased in advance at:
Augusta Visitor Center: 560 Reynolds Street Vintage Ooollee: 1121 Broad Street The Book Tavern: 1026 Broad Street Zimmerman Gallery: 1006 Broad Street Brigan's Land of Enchantment: 912 Broad Street Metro Spirit: 700 Broad Street
For more information visit dasquared.com.