Back
Disc Golf in Augusta
For the past two years my husband has been trying unsuccessfully to get me to play disc golf with him. I just never thought it would be much fun. Why not play regular golf instead, I thought? So, I was a good sport, following him around the disc golf course as his 'caddy' for a while.  Until one day, when he insisted I try it just for a few holes. If I hated it, he'd never ask me to play again. Well, lo and behold, I tried it and I liked it!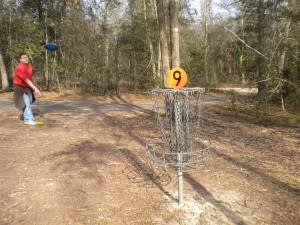 I'm not very good yet, but I really have enjoyed it so far.  There is a lot more technique involved that just slinging a frisbee down the fairway, so I'm working on that part.  For the most part, it is really fun and it's a great way to enjoy the outdoors.  The other great part is that there are so many disc golf courses in the area to choose from.  The International Disc Golf Association and Disc Golf Hall of Fame is located right outside of Augusta, making it a prime location for disc golfers.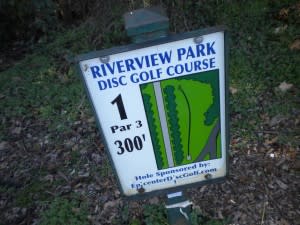 Two of our favorite courses are the Riverview Park course in North Augusta and Pendleton King Park in Augusta.  Riverview Park is definitely the harder of the two, since nearly all of the front nine is on or near big hills.  This course wraps its way around Riverview Park, giving you a great view of the Greeneway and the Savannah River.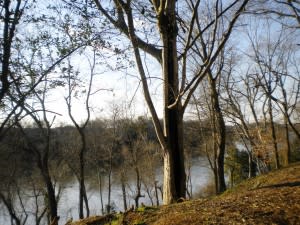 (View of the Savannah River from the Riverview Disc Golf Course)
I find it really easy to lose discs out there, since the fairways are more narrow and I'm still learning how to play. The course at Pendleton King Park, on the other hand, is a little bit more beginner-friendly.  This course spreads out around Pendleton King Park and a few holes are pretty wide.  Pendleton King might also be my favorite because there is an ice cream truck that visits the park from time to time, which makes it easy to enjoy an ice cream sandwich between holes! Both courses have great signage, so you don't have to worry about getting lost in the woods while you look for the next tee!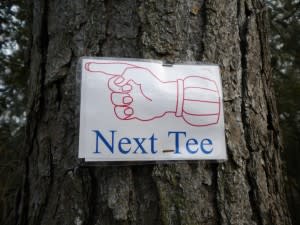 If you're looking for something new to try in Augusta you should definitely check out disc golf. And if you're a veteran, maybe you could try a new course. There's even a course close to downtown at Lake Olmstead! For more course listings in the area check out the PDGA's website.