If you are looking for a unique venue to take in a play in Augusta, you need to check out Le Chat Noir. They describe themselves as an intimate black box theatre, and the description is perfect. When you walk in to the great lounge, with full bar, that is just outside the theatre, the first things you'll notice are the great mirror behind the bar, lots of exposed brick and the relaxed feel.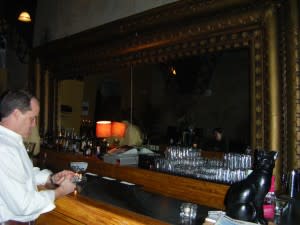 Seating only 70 people, you are mere feet from the stage. Even with a full audience, which it was for the show I attended, you can hear everything and see the expressions on the actors' faces clearly. It was a very simple set, but I was amazed at how the actors could take you different places in each act.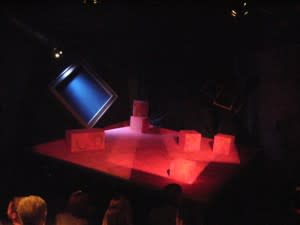 Since it was date night with the boyfriend, we stopped and got some good food at the Polka Dot Pig Gastropub in Surrey Center after the show. David got a delicious white pie with garlic pesto and fresh basil.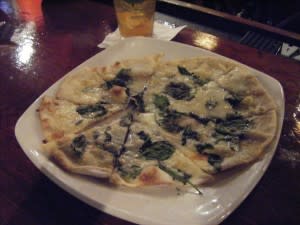 I went for the mini burgers – one beef, one crab and one lamb. The lamb was my favorite of the three and the fries were awesome. I'm not one to pass up dessert, especially when there is crème brulee on the menu, so I had to try the orange thyme crème brulee. It was really good, and very interesting how the thyme complimented the dessert.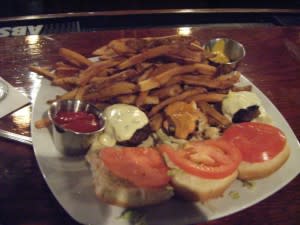 Take some time to visit Le Chat Noir the next time you are downtown. They have regular improv in addition to their show season.
Le Chat Noir 304 8th Street 706-722-3322 lcnaugusta.com
The Polka Dot Pig Gastropub 399 Highland Avenue 706-496-2930 http://www.polkadotpiggp.com/