Back
DiChickO's Peri-Peri Café in Augusta, Georgia
What a wonderful lunch. I have to tell you I was a little skeptical when Miriam suggested this great little café inside an Augusta health food store. I said sure, but was pretty sure I would need to stop for a milkshake on the way home. It was great and such a pleasant surprise.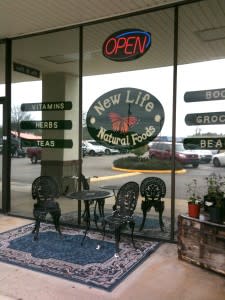 We ate at DiChickO's inside the New Life Natural Foods store in Augusta. You enter through the store, but tucked away in the back is a cute little café with tables and booths. You order at the counter and seat yourself.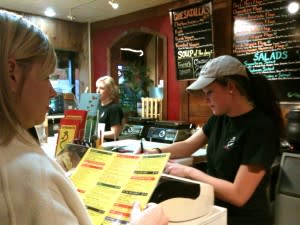 With an uncanny talent, I was able to pick out one of the highest calorie sandwiches without even looking at the nutritional info. I ordered the Turkey Avocado Melt – fantastic! The serving was large and came with your choice of sides. Half the sandwich would have been perfect for lunch, but it was so tasty I eat the entire thing. There was even a cookie.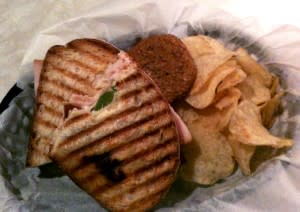 Miriam had the Peri-Peri Flap – that is a grilled wrap. It also looked super tasty. No sodas here. But I did not miss them. Their unsweet and sweet tea were very fresh and tasty.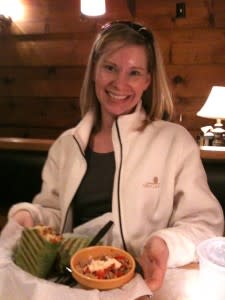 So if your friends invite you to dine at the health food store – don't be scared. I really enjoyed my lunch at DiChickO's Peri-Peri Café in the New Life Natural Food in Augusta, Georgia.
DiChickO's 2825 Washington Road Augusta, GA 30909 (706) 737-8805 Mon: 11-3, Tue-Fri: 10-6, Sat: 11-3