Back
Diamond Lakes Tennis Center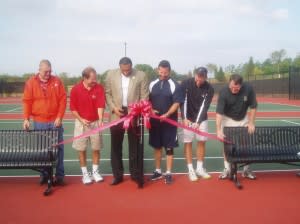 The whole family made the outing for the grand opening of the Diamond Lakes Tennis Center, part of the Diamond Lakes Regional Park. The boys seem to be real fans of tennis. William was immediately interested in the racquet.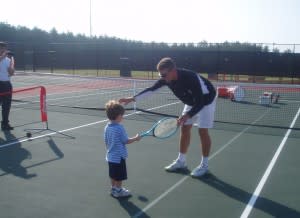 Jacob seemed a little more interested in just tossing the bouncing balls.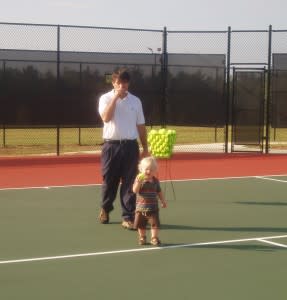 The courts were great with a nice little pro shop. The center is easy to get to with plenty of parking. My friend Dick Hatfield, the pro for the Newman Tennis Center just up the road, warned me tennis is addictive even for the kids. The center offers lessons as well as court time. And there is a summer program for children!