Back
Date Night in Augusta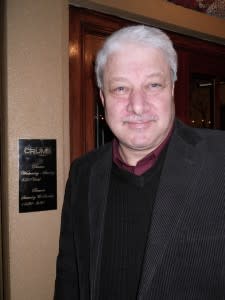 Recently my husband and I celebrated our 11th Wedding Anniversary and were looking for a nice place to enjoy a "date," together.  It was actually a hard decision because Augusta has so many great local places to eat, over 300 locally owned restaurants to be exact.  We decided on Crums on Central which is a fairly new restaurant in town.  It was very good!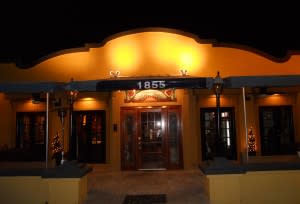 Crums is uniquely located in the historic Summerville Hill neighborhood district which is on the National Register of Historic Places.  Central Avenue, where you'll find Crums, is one of the most beautiful streets in the area because it's lined with grand old homes, separated by a median with beautiful landscaping and just has a feel of true Southern Hospitality.   Since we were celebrating a momentous occasion we splurged a little and had lots to eat!  We started our dinner with the Fried Calamari which, when dipped in the marina sauce or cocktail sauce was very yummy!  We also split a bottle one of their many Pinot Noir selections, and corked it and took it home when we didn't finish it.  That's an added value!  I had the salmon which was pan-seared and served with peppered grits and broccolini, my husband had the Baked North Georgia Trout topped with fried oysters and Béarnaise sauce over rice. He loved it because there was not a CRUM left on his plate!
After dinner we decided to go to another one of our favorite spots to enjoy the night a bit longer, Rae's Coastal Café.  Another uniquely located restaurant, Rae's is nestled inside the Forest Hills Racquetball Club and neighborhood.  As you might guess by its name it has a very coastal, casual feel to it.  You'll find hard wooden floors, a giant fish tank, and fishnets hanging from the ceiling.  The crowd here is always very friendly and happy to meet a new friend.  Rae's has a great menu as well.  One of my favorite things there is the Rae's Famous House Salad.  Served on a cold pewter plate with fresh greens, special house dressing, croutons, and parmesan cheese, it's a lot like the famous Green Jacket Salad.   We had a great night celebrating 11 years of wedding bliss in our hometown of Augusta, GA. We hope you'll check it out, too!