Back
Dash Rip Rock(ing) the Night Away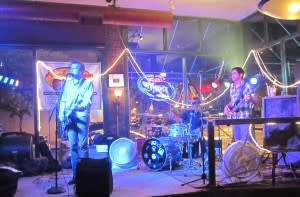 One of my absolute favorite things about Augusta is that on almost any night of the week, I can go listen to live music somewhere downtown.
Take last Thursday night, for example. I saw that the Metro posted to Facebook that a band from New Orleans called "Dash Rip Rock" was playing. I looked up their band page and listened to a few songs (country punk is what I'd call it), but what impressed me the most was what I saw. Musical preferences aside, this band had rave reviews from the "New York Times," "Billboard," "USA Today" and tons of other publications. I decided that we (my husband and I) were going.
Metro Pub and Coffeehouse is in the heart of downtown Augusta on Broad Street, which makes it easy to find for navigationally challenged people (like myself). The atmosphere is always fun and laid back. You can go hang out before the show and play pool, grab your friends and sit outside or sit by the bar and talk (the staff is really friendly). My husband and ordered a couple of drinks and enjoyed the weather outside for a little while before the concert. (Metro also runs pretty awesome drink specials, so you won't pay an arm and a leg for a few adult beverages.)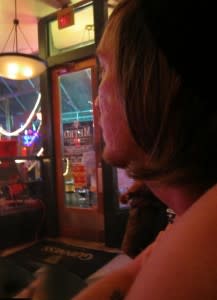 Dash Rip Rock live did not disappoint. They're not just a couple of dudes who like to play music. They've got wild stage presence. They've got mad talent. They've got catchy originals (Country Girlfriend) AND classic crowd pleasers (Ring of Fire). What more could you ask for on a Thursday night?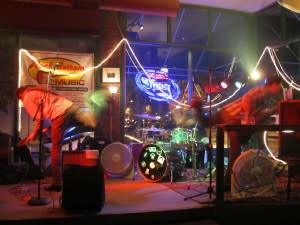 What most people don't realize is that for 5 bucks at a downtown bar, you can go see bands that are indie powerhouses like these guys. Dash Rip Rock tours all over the United States playing in local joints like the Metro Pub and Coffeehouse and there are thousands of other bands that do the same.
You can go one night and listen to some local talent that, despite your preconceived notions, is pretty dang good. You can go another night and listen to an independent band that will blow your socks (or in my case, flip flops) off!
So GO! Explore the music scene in Augusta. I bet you'll surprise yourself.
Metro Pub and Coffeehouse
1054 Broad Street, Augusta Ga 30901
706-722-6468