Back
Critter Camp at Gertrude Herbert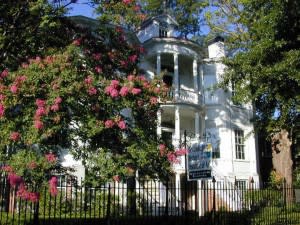 This summer William attended art camp at the Gertrude Herbert Institute of Art in Augusta, Georgia. I know this is something not everyone who visits Augusta has time to enjoy, but it you are visiting friends and family over the summer, it is definitely doable. It was so much fun, it is worth checking their summer schedule before you plan you visit Augusta.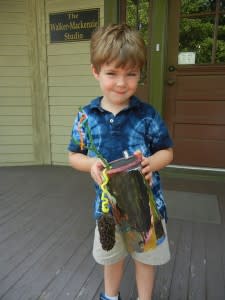 The week long class had William building a habitat for his critter. The class was in the afternoon and I enjoyed each day getting the update about his critter's new home. You might not be able to tell from the photo – but this highly advanced habitat has a satellite antenna, fire alarm, security system and coffee table.
Not to worry, this non-profit visual art school offers more than just critter classes. Gertrude Herbert Institute of Art offers opportunities for students of all ages and interests. Quarterly studio classes and workshops are available from drawing and painting to photography, weaving, clay, and sculpture.
The institute was founded in 1937 and housed in a fantastic historic building dating back to 1818. The classes are held in the Walker-Mackenzie Studio dating back to 1907.
In addition, the Gertrude Herbert serves as a showcase for local and regional artists, hosting at least six major exhibits of contemporary art in its Main Gallery each year. Rotating student exhibits feature works by school children from all over the Augusta area.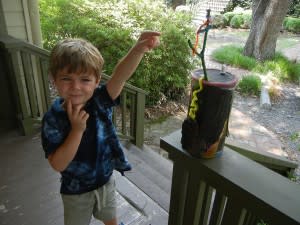 Gallery hours are 10:00 a.m. – 5:00 p.m. Tuesday – Friday and Saturday by appointment only (24 hours advance notice requested). Admission is free; donations are encouraged.
Gertrude Herbert Institute of Art 506 Telfair Street, Augusta, Georgia. www.ghia.org (706) 722-5495