Back
Cirque du Soleil in Augusta!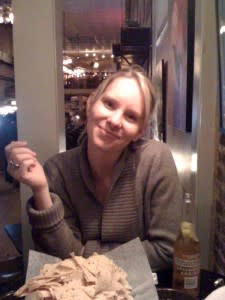 What a fun night out. No kids this time. My girlfriend, Miriam, and I went to see Cirque Du Soleil – Alegria at the James Brown Arena in Augusta, Georgia. We met at Nacho Mama's in downtown Augusta for dinner first. The place was hopping for a Wednesday night. In line in front of us to order was the owner of a great art shop just a block down – Art on Broad. Kristen was with her sister and nieces, also heading to the show. At Nacho Mamas, you order at the counter because they "don't need no stinkin' waiters." My fish tacos were fantastic and I am guessing Miriam's spinach and mushroom quesadilla was not bad either, because neither of us left a crumb on the plate.
The James Brown Arena is just two blocks off the main street in Augusta, so we were there just in time to make the 7:30 show. We did stop for two seconds to say hello to the arena general manager, Monty Jones, Jr. He was in the box office just making sure things were running smoothly for the opening night. I do love that about Augusta. Seeing people you know – and seeing people caring about their job.
At any rate, the show was fantastic. If you haven't seen a Cirque show - you should. It is amazing what they train these humans to do. It's just a testament to human athleticism, endurance and choreography-plus some fabulous costumes!  Miriam said it made her feel like she needed to work out. Please... Miriam is tiny and in great shape. For me, not in shape or tiny, but they made it look so easy that I thought for sure "I could do that."
It was a great night out in downtown Augusta, Georgia – a fabulous dinner and great show at the James Brown Arena. I can hardly wait for the next fun show to come to town.