If you are in Augusta and really hungry, I recommend the Carolina Ale House. The Carolina Ale House is a regional restaurant based out of North Carolina. Makes Sense. It is a family-friendly sports themed restaurant. It does have a large menu that goes beyond the typical sports bar.
We went the other day with the kids and it was a great Saturday diversion and some wonderful food. We sat outside and watched SEC football. I love outdoor dining in Augusta in the fall, but I digress.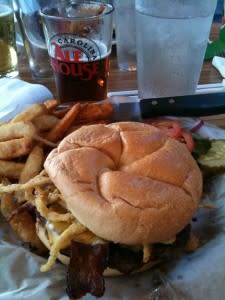 I ordered the Carolina Ale House Burger. A signature dish with smoky bacon, American cheese, ale house onion strings and Papa Lou's secret sauce. Doesn't it look fantastic? Please see next picture to see how much I liked it.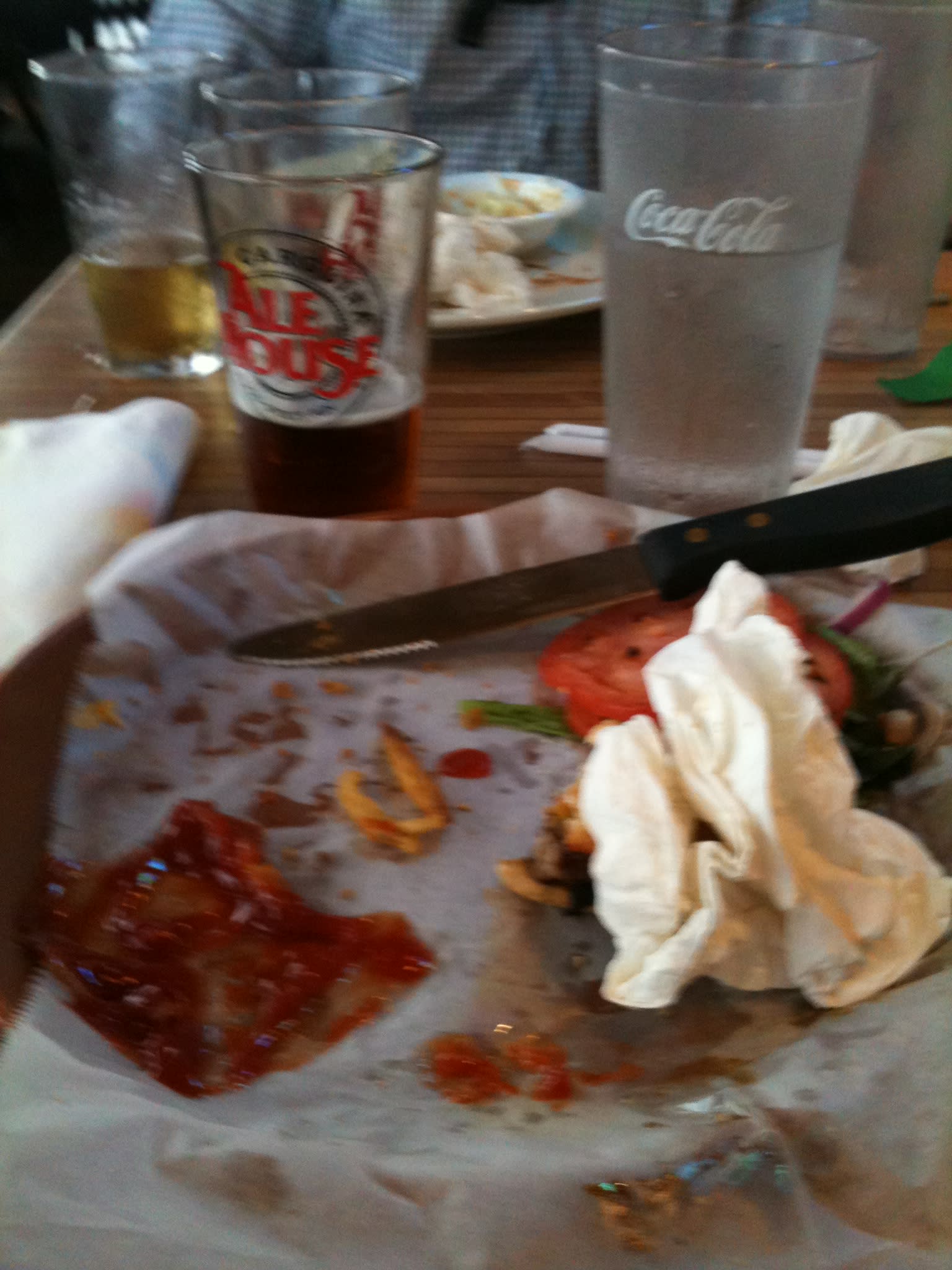 They have a great kids' menu. William highly recommends the corn dog and applesauce.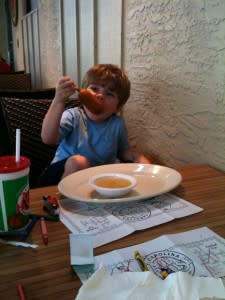 My husband recommends the ribs and any burger on the menu. I think next time I will try Sweet Mountain BBQ Burger and maybe the house Mud Pie.
Carolina Ale House 203 Robert C. Daniel Jr. Pkwy. Augusta, GA 30309 706-333-0019