Back
Brookfield Park in Augusta, Georgia
I remember the day the City of Augusta officially opened Brookfield Park. It was a great city project spearheaded by a neighbor who knew the land could be great after the Georgia Department of Transportation was done with their road project. Fran Stewart was right.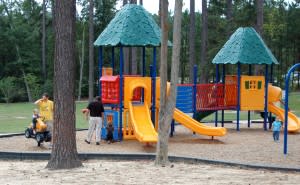 Fast forward almost ten years and it is my favorite park in Augusta to play with the kids. We call it the "Yellow Park." Don't ask me why. William, 4, and Jacob, 2, both love it.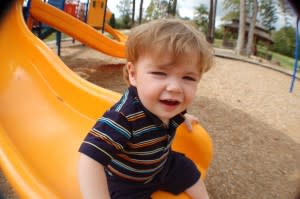 There are two playgrounds - designed for two different ages. Also a putting green, bring your own clubs and balls. Also a nice 1/3 mile walking track and public restrooms. A covered picnic area is pretty popular for family reunions and birthday parties.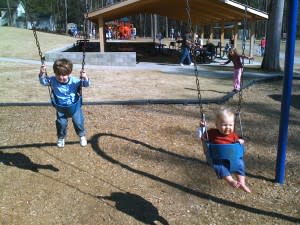 And during the warmer months, a big hit is the huge water fountain designed for drenching young children.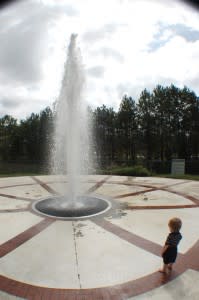 You will see kids in swimsuits, but not my kids of course. Fully dressed and fully soaked.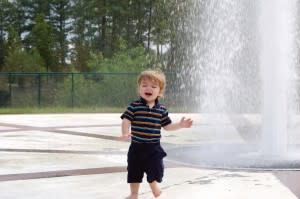 If you are traveling by Augusta – this is a great place to get out of the car and stretch your legs. I find this is important when traveling with my kids and I love an alternative to a fast food play land. The park is off Riverwatch Parkway which is exit 200 off Interstate-20. Just drive away from downtown and take Riverwatch to the light at Stevens Creek Rd – then right and then your first left – Mayo Road.
Brookfield Park 2740 Mayo Road Augusta, Georgia 30907