Back
Border Bash and 80's Night Downtown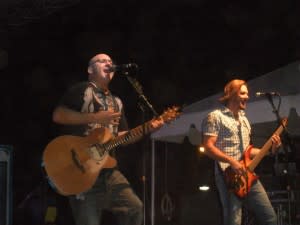 Another fun-filled Friday night in Augusta began in the Augusta Common for the 17th annual Border Bash, a famous celebration that brings South Carolina Gamecock  and Georgia Bulldog fans together. It is traditionally held the Friday before the rivalry game on the following Saturday.  My friends and I cheered for our team, the Georgia Bulldogs, or more intimately the 'bulldawgs', and saw each team's mascots, cheerleaders and enjoyed musical entertainment by The Joe Stevenson Band (from right here in Augusta) and Sister Hazel. Not only was this event fun for everyone, it feels good to know that proceeds from this event benefit several children's organizations in Augusta and the CSRA.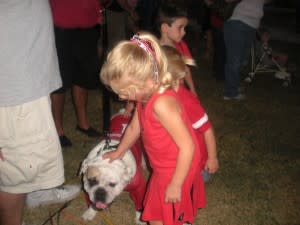 After the Border Bash, we decided to stay downtown and head to 80's Night at one of our favorite spots downtown, the Soul Bar. Soul Bar features themed nights like Disco Inferno and 90's Night also, but 80's Night is always jam-packed with Augusta locals, especially college students and local artists and musicians  every second Friday of the month.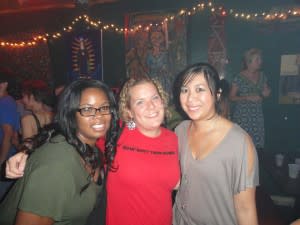 We danced the night away and sang along to our favorite 80's songs like Michael Jackson's "Billie Jean," and Journey's "Don't Stop Believing," which, magically everyone in the entire bar knows the words to. The DJ plays a variety of music famous to the featured decade. We danced for hours as we sipped on one of Soul Bar's famous drink concoctions, the Green Disaster.  This drink is special to only Soul Bar, and their bartenders are more than happy to share their recipe with the faithful readers of the Metro Spirit. It contains ¾ ounces of Malibu Rum, ¾ ounces of vodka (any brand), ¾ ounces of melon rum, a splash of orange juice, sweet and sour mix and a splash of Sprite. It is delicious if you are looking for something fruity, but something different.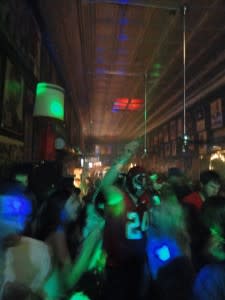 If you are in Augusta on a Friday night and are looking for a spot with happening night life, check out the Soul Bar, located at 984 Broad Street in downtown Augusta or e-mail info@soulbar.com, especially the second Friday of the month. Visiting the first Friday of the month? Check out the monthly First Friday celebration downtown.