Back
Biking along the Augusta Canal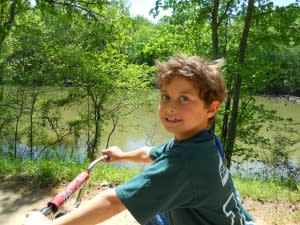 There's nothing better than being outside in the Springtime in the South.  Recently my 6 year old little boy, Brandon, and I went for a nice, easy bike ride along the tow path of the Augusta Canal.  We parked at the headgates where the Augusta Canal and the Savannah River meet and the Canal begins.  A nice pedestrian bridge let's you walk your bikes across the canal for easy access to the flat dirt path.  For a while the bike or walking trail runs in between the Savannah River and the Canal, talk about beautiful scenery.   There is so much to see and take in all around you.  It was fun for Brandon and me to spot the yellow-belly sliding turtles sitting on logs as we rode.  Every we time we stopped for a water break we could see those turtles sunning and just hanging out.  There were so many of them it was hard to keep count.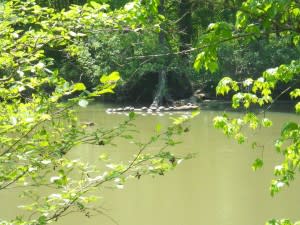 Another beautiful spot that feeds into the Canal is this waterfall; recent renovations to this area have made getting to this spot much easier and it is as picturesque as you can get.  I would have taken a million photos of Brandon here if he would have just stayed still a little longer!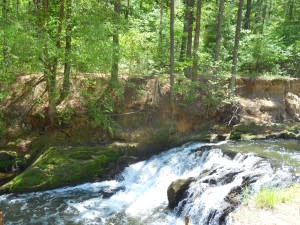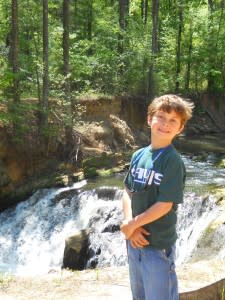 Brandon and I only rode for probably a mile or so before he was ready to call it quits, but the path along the Canal is 8 miles one way, so if you're up for a nice little jaunt, up and back is a good ride.  And if you're a cycling enthusiast you can continue to ride from the Canal onto a couple of different cycling trails.  Bike paths in Columbia County, GA actually lead into the headgates and from the downtown Augusta section of the Canal you can easily access North Augusta, South Carolina's Greenway.
Anyway you choose to explore it or get out and ride in Augusta on the Canal you're guaranteed to enjoy the warmth of the season, nature, and create great memories along the way.