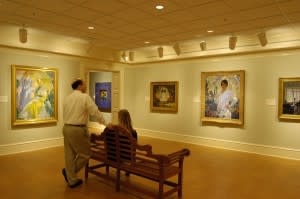 I had guests in for a few days and decided to show them around Augusta. It is always fun to take people from other cities around my hometown. One thing that surprises most people about Augusta is the rich art community available here. We enjoyed a visit to the Morris Museum of Art, which is home to the largest collection of Southern art. One of our favorite pieces is the impressionist painting "The Start," which was recently discovered to actually be "The Finish." The Morris always has something different in their exhibits so I never get tired of going!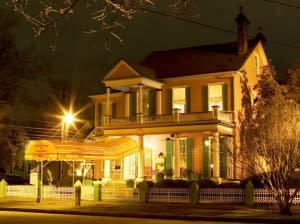 One of my favorite things about Augusta is our variety of unique restaurants. When I have guests in I like to go on a progressive dinner. We started at La Maison on Telfair which is located in a beautiful pink historic home. We ate in the Veritas (La Maison's wine and tapas bar) section of the restaurant. We had some wonderful cheeses including fantastic brie! I would highly recommend it. After a while we made it down to Bee's Knees for some more tapas. It is fun to eat tapas with a big group, just make sure you are with people who don't mind sharing. The food is always fantastic at Bee's Knees and this is also a great place to view some local art. A local potter supplies the restaurant with some pieces as well as art for sale on the walls. It really adds to the experience.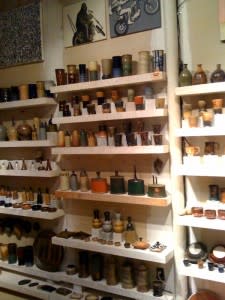 After dinner (even though it was late) we walked across the street because Tire City Potters was still open! Shishir Chokshi is the local potter who provides pieces to Bee's Knees and he has a shop right across the street. My guests were so impressed with his work (and the fact that he was still open at 11:45 on a Tuesday night) that they bought a mug and a vase! Shishir has some great work and I would recommend you stopping by if the lights are on.