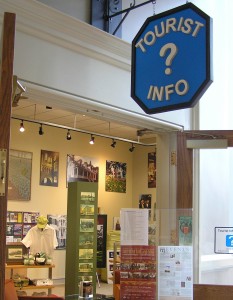 The Augusta Visitor Information Center continues to draw visitors and tourists from all over the world   For example, in January our visitors included couples from Australia and Alaska.
I asked the couple from Australia what brought them to Augusta. They replied that they both had never visited before and wanted to tour our city. They enjoyed a tour of the Augusta Museum of History, which includes a James Brown (Godfather of Soul) exhibit.  The couple expressed to me that they enjoyed the hospitality we offer in Augusta and that they really felt welcomed.
The couple from Alaska decided to stay in Augusta for the night and tour before leaving the next day to go to Florida.  I provided them with information about what they could do while in Augusta and places they could eat.  After exploring Artists' Row (a section in downtown with several art galleries) and downtown Augusta, the couple came back to say goodbye and how they really enjoyed their time in our city.
As is true of many of our visitors to the Augusta Visitor Center, they find out what Augusta has to offer.  All of our guests express satisfaction and appreciation for the information and special attention they receive from the visitor center staff and volunteers.
If you plan to visit, make sure the Augusta Visitor Center is one of your stops. We love to help you enjoy your stay while you are in Augusta!