Back
Augusta Southern Nationals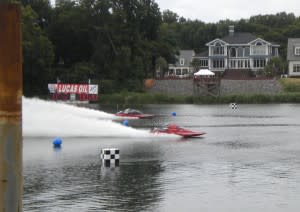 It's called the 'World's Richest Drag Boat Race' and draws race teams from all over the country to Augusta.  As they race down the liquid quarter mile between the Georgia and South Carolina border, you have to pay attention, because if you blink, you'll miss it!  Each July the Augusta Southern Nationals takes place on the Savannah River.  Thousands of folks gather on the banks of the river to watch as pairs of boats tear down the track reaching speeds of over 200 mph.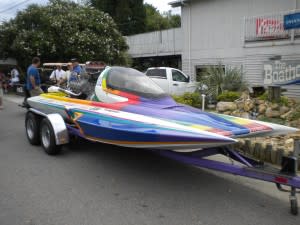 This year, my husband and I headed down to the river to watch the races and check out the race boats.  There's a large area on the bank of the river, where fans are invited to bring their own chairs and blankets.  You can spend the entire day enjoying your spot, while the boats cruise by you at incredible rates of speed!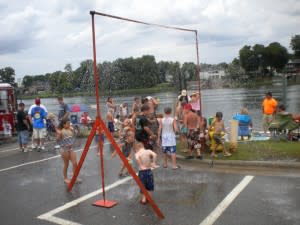 There are also quite a few food and drink vendors ready to keep you fed and hydrated during the warm, summer weekend, and plenty of activities for the kids.  Most of the race teams have their trailers right in the middle of everything, so you can check out the boats and inner workings of their very expensive engines, while the race team works on last minute adjustments before the race.
This really is a one of a kind event, so if you're in Augusta during July you should definitely check it out!