Back
Antonio's Italian Eatery
I consider myself a bit of a pizza aficionado...maybe a 'pizza addict' is a better way to put it. Either way, I love pizza and all Italian food, really. So I was really excited to see a new restaurant open up in North Augusta.  Right across the river from downtown Augusta, Antonio's Italian Eatery did not disappoint!  I visited the first time with several of my coworkers, including a few New Yorkers, who are also very serious about their pizza and they loved it.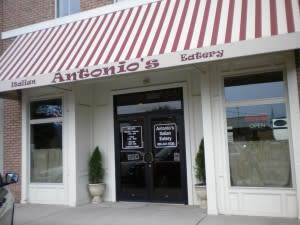 It has now become one of my favorite lunch spots for many reasons.  They offer several different 'slice specials' during lunchtime and service is fairly quick so you can get in and get out and get back to work.  You really can't beat two slices and a drink for less than $6, and they aren't tiny slices, either!  A couple of weeks ago I went with a friend of mine and two of her kids.  They loved it, too, although I've never met a kid that didn't like pizza!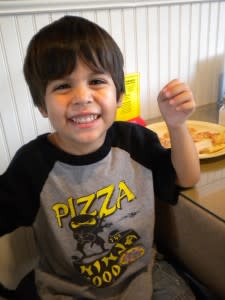 Antonio's has a great location downtown with a friendly atmosphere. I can't wait to visit again and try some more of their Italian specialties like spaghetti & meatballs and lasagna!
Antonio's Italian Eatery 336 Georgia Avenue North Augusta, SC 29841 (803) 341-9720