Back
5 Ways to Celebrate Singles Awareness Day in Augusta
Ahh, Valentines Day. A day where couples celebrate their eternal love. Some share a love as fierce as Rhett and Scarlett's. Some may walk the line for their June, just like Johnny. For those of you with no Te Amo, join us in stumbling across the line with Te Quila and a lot of fun in Augusta!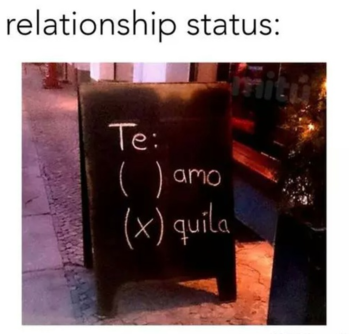 5 Ways to Celebrate Singles Awareness Day in Augusta
1. Wine & ArtsyMe
Bring out your inner painter at Artsy Me Downtown. Grab your friends, a bottle of wine, and get ready to get crafty. Pick your favorite ceramic piece and get to work painting it into a custom work of art. Pick it up the next week to take home and show off!
2. Craft & Vine
Craft & Vine is the perfect place to cheers the night away downtown. Treat yourself and your refined palate with charcuterie plates, desserts, and some of the best cocktails in Augusta.
3. Farmhaus Burgers & Boozy Shakes
Farmhaus is the best place to celebrate your singleness, with a messy, delicious burger. You can't go wrong topping it with an onion ring and pimento cheese. With no need to worry about what your significant other is thinking, go big with a famous boozy shake. Oh yeah, you'll be full. But it's totally worth it.
4. Tire City Potters
No need to get dressed up this Valentine's Day. Throw on your casual clothes and get messy at Tire City Potters! BYOB and build your own ceramic creation that will last waaaay longer than your last relationship.
5. Boll Weevil
Well, it is Valentine's Day after all, so you have to sneak in some chocolate. By some chocolate, we mean A LOT of chocolate! Splurge away with a delectable dessert (or two) at the Boll Weevil!