Back
4 Secret Shopping Spots in Augusta, Ga
Gift shops – the place most people go when:
A.)  They're in a hurry
B.)  They can't think of a single good gift idea
C.)  They're in a hurry AND can't think of a single good gift idea
Luckily for us, the gift shops around town happen to be awesome. And most people don't know they're awesome. But we do. In the spirit of gift giving – we're letting you in on our secret shopping spots. So put down that tacky shot glass (Come on, does Uncle Bill really need another one to add to his collection?) and let the fun begin.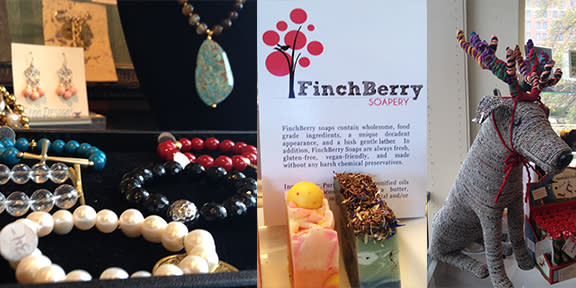 Morris Museum of Art: We can't say enough about how cool the Morris Museum of Art store is. Inside you'll find everything from handcrafted wooden bowls made by Augusta artist David Welter to super cute owl felt birdhouses. And did we mention jewelry? Affordable rings, necklaces, bracelets and earrings by local artists sit alongside cufflinks and other items by Gogo Ferguson. Throughout the year, the Morris store also hosts trunk shows for various artists, providing the opportunity for visitors to meet the artist in person.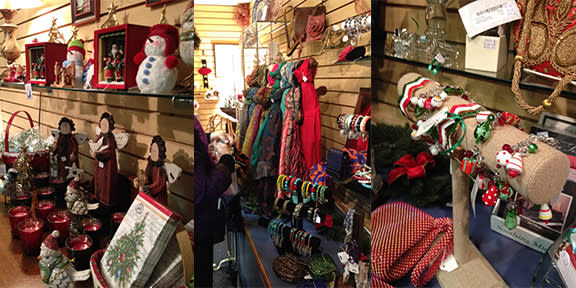 Sacred Heart Cultural Center: Hidden beneath the beautiful stained glass windows that characterize Sacred Heart Cultural Center, you'll find their gift shop. Inside is a wide array of options, including pashminas, clutch bags, original art works and prints depicting the beautiful architecture of Sacred Heart and Southern cookbooks. Each year, Sacred Heart hosts the Garden Festival in April, providing the opportunity for visitors to purchase garden and home décor, and the Holiday Open House in early November, providing the opportunity for visitors to purchase holiday home décor and locally baked goods.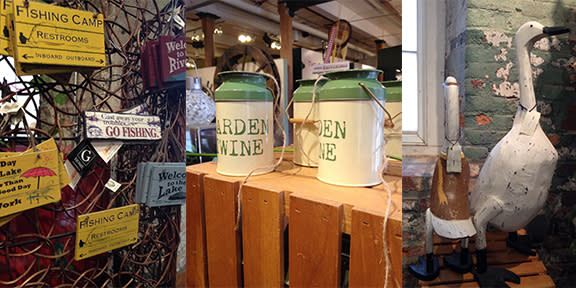 Augusta Canal Discovery Center: The gift shop inside the Augusta Canal Discovery Center is as diverse as the Canal's offerings. In addition to playful outdoor and yard décor like wind chimes and birdhouses, the gift shop also carries CDs with music by artists who perform live on board the Petersburg Boats during the seasonal Music Cruises. Gift certificates are also available for special Petersburg Boat and Music Cruises.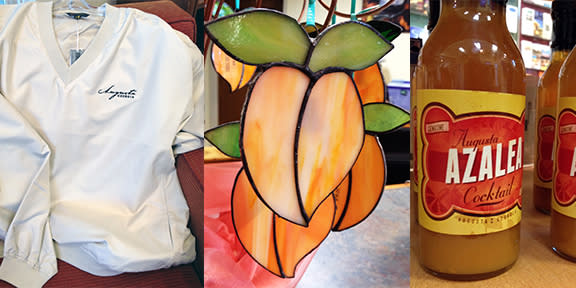 Augusta Visitor Center: Although the Visitor Center has a great deal of information and brochures on Augusta area attractions, restaurants and hotels, it's also a great source for clothing and other items with the Augusta, Georgia logo as well as golf themed gifts and regional food items like spiced pecans, barbeque sauce and a variety of items from Augusta Honey Company. If you're hosting guests from out of town, Augusta or Georgia-themed gifts are perfect additions to welcome bags or baskets.